Cooperation Consultation:
Guangdong Shuncheng Ceramics Group was founded in 1998 in Foshan, Guangdong. It is one of the large-scale ceramic building groups in China. Aa a large modern ceramic group, Shuncheng successfully integrates tile design, research and development, production, display, sales and service into an efficient business model.
adhering to the business philosophy of "people-oriented, quality first", Shuncheng Ceramics Group aims to create a "comfortable living environment" for the vast number of users and promote the sustainable development of human settlements and environment.
VISION - TO BE THE THE WORLD'S LEADING CONSTRUCTION CERAMICS GROUP
INNOVATION-APPLICATION OF THE WORLD'S ADVANCED EQUIPMENT AND TECHNOLOGY
It owns exclusive innovative, technological and application patent in "Negative Ion Thin Slabs" and "Security Marked Products Certification".
Products of Shuncheng ceramics group include big slabs, thin slabs, polished porcelain tiles, marble tiles, polished tiles, rustic tiles, Micro-crystal tiles, wall tiles, etc.
1300+ kinds of colors, complete specifications, 1800×3600mm ceramic slab, 3.5mm ceramic sheet, to meet the needs of large-scale engineering customization
PRODUCT-QUALITY FIRST, BETTER THAN NATIONAL STANDARDS
1998 year
1999 year
2000 year
2003 year
2004 year
2006 year
2007 year
2008 year
2012 year
2013 year
2015 year
2016 year
2017 year
2018 year
2019 year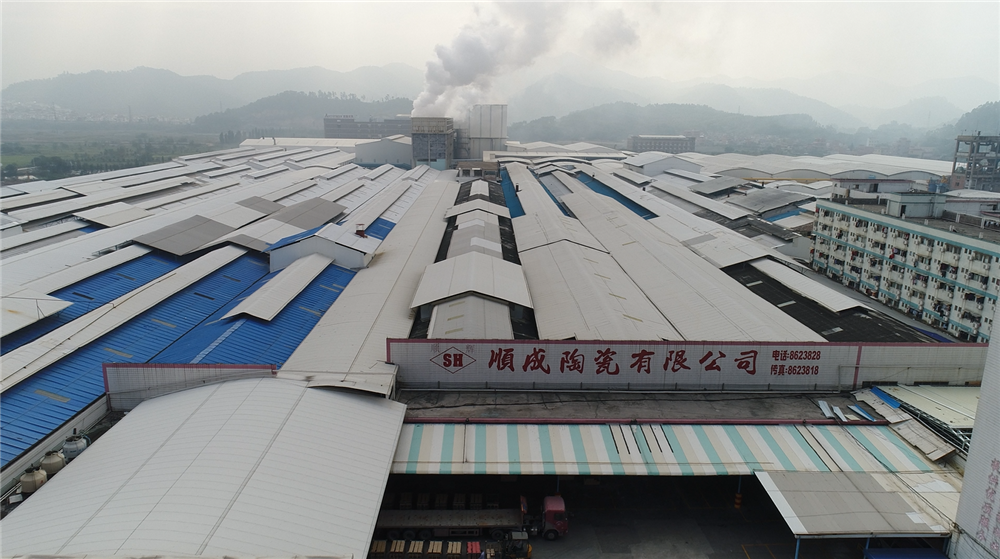 1998 year
Foshan Gaoming Shuncheng Ceramics Co., Ltd. established the first production base, specializing in the production of interior wall tiles. In the same year, the Shunhui ceramic tile brand was born.